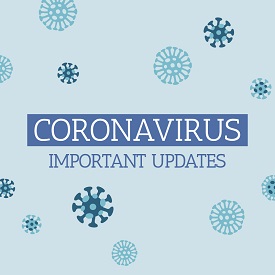 Comment from the British HIV Association (BHIVA) and the Terrence Higgins Trust (THT) on UK Government Guidance on Social Distancing to Protect Vulnerable Adults, published 16 March 2020
Tuesday 17 March 2020
The British HIV Association (BHIVA) and the Terrence Higgins Trust (THT) have received a number of enquiries about the UK Government's Guidance that "members of the public with serious health conditions will soon be asked to self-isolate for 12 weeks." This is defined in the Guidance as "anyone instructed to get a flu jab as an adult each year on medical grounds" which includes anyone living with HIV.
Whilst there is no evidence so far to determine whether people with HIV are at greater risk of COVID-19 acquisition or severe disease the new advice reflects the lack of evidence by classifying all people with HIV as vulnerable.
The Guidance from Public Health England (PHE) on Social Distancing for Vulnerable Groups, including people with HIV is available here: https://www.gov.uk/government/publications/covid-19-guidance-on-social-distancing-and-for-vulnerable-people/guidance-on-social-distancing-for-everyone-in-the-uk-and-protecting-older-people-and-vulnerable-adults. The general advice in this does not go as far as to recommend self-isolation for all at risk, nor does it specify a duration of time for the self-isolation.
More detail is expected soon and this may include specific advice for people living with HIV based on viral load and CD4 count, as people on HIV treatment with a good CD4 and undetectable viral load are not usually considered to have a "weakened immune system" as specified in the PHE guidance. BHIVA and THT will aim to inform the HIV community about new developments in the field as they emerge but right now we recommend following PHE's "social distancing" advice which does not necessarily mean "self-isolation."
For further information, please contact Jo Josh on +44 (0) 7787 530922 or jo@commsbiz.com