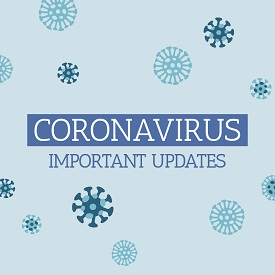 INFORMATION PUBLISHED BY BHIVA 19 MARCH 2020
Coronaviruses (CoV) are a large family of viruses that can infect mammals and birds. Seven strains can infect humans, typically causing mild illness (1 in 6 cases of the common cold are caused by coronaviruses) and more rarely serious illness.
There are currently no coronavirus vaccines or antiviral drugs but research teams across the globe are working tirelessly to change that. There have been headlines about using the HIV drug lopinavir/ritonavir (uncommonly used for treatment in the UK) to treat coronavirus but no good evidence yet that it will work. The drugs used for PrEP are not active against coronavirus.
COVID-19 is a new condition caused by the SARS-CoV-2 strain of the coronavirus, which spreads very easily from person-to-person (much more so than some other types of coronavirus). Nobody has existing immunity to it. Although the estimated death rate of about 1 in 100 people sounds low compared to some infections, if very large numbers of people are infected that would result in a high number of deaths. Current data suggests that 1 in 5 people develop more severe illness, and large numbers needing hospital treatment could rapidly overwhelm health care systems - this is happening in Italy now. People most at risk of serious illness and death are the elderly and people with long-term medical conditions such as lung disease, kidney disease and diabetes.
However, about 80% of people with COVID-19 have relatively mild illness, which can lead to diagnosis of infection being delayed or missed altogether, which increases the risk of passing the virus on. Data from Japan estimates 1 in 3 people with COVID-19 have no symptoms – making control even harder.
In February the World Health Organisation (WHO) declared COVID-19 a 'Public Health Emergency of International Concern' – giving WHO the legal right to make recommendations about dealing with it and (hopefully) stimulating funding and Government action. On 11th March 2020 WHO declared COVID-19 a pandemic, which is an epidemic that has spread over several countries or continents, usually affecting large numbers of people.
BHIVA have issued answers to the most frequently asked questions.