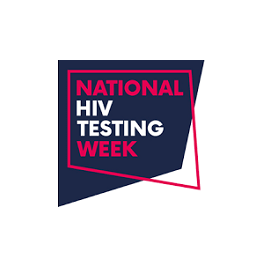 National HIV Testing Week is a major campaign to promote regular testing among the most affected population groups and to reduce the rates of undiagnosed people and those diagnosed late.  This year, National HIV Testing Week starts on Saturday 17 November 2018.
MOST AFFECTED POPULATIONS
Gay and bisexual men, men who have sex with men and Black African men and women are the populations most affected by HIV in the UK.
TESTING
Taking an HIV test is good for all of us.  If you are HIV positive you can get treatment and avoid passing on HIV to others.  If your test is negative, you end any worries or doubt.
LGBT Foundation is offering additional free and confidential testing times and localities throughout Greater Manchester during National Testing Week and also during European Testing Week up to 3rd December.
LGBT Foundation offers HIV tests to all LGBT people.  See a list of times and venues here.
BHA for Equality offers HIV tests to people from BAME Communities.  A list of times and venues are below
Saturday 17th November
10am - 3pm
BHA for Equality
609 Stretford Road
MANCHESTER
M16 0QA
Monday 19th November
10.30am - 2pm
British Redcross
Victoria Hall
37 Knowsley Street
BOLTON
BL1 2AS
5pm - 8pm
Longsight Library
519 Stockport Road
MANCHESTER
M12 4NE
Tuesday 20th November
10am - 1pm
Manchester Revive
Brigid's Parish
60 Grey Mare Lane
MANCHESTER
M11 3DR
4.30pm - 7.30pm
BHA for Equality
609 Stretford Road
MANCHESTER
M16 0GA
Wednesday 21st November
10am - 1pm
Northmoor Community Association
95-97 Northmoor Road
MANCHESTER
M12 5R
10am - 3.30pm
SWAP Wigan
Penson Street
WIGAN
WN1 2LP
4.30pm - 6.30pm
Stockport Advocacy
 48 Middle Hillgate
STOCKPORT
SK1 3DL
Thursday 22nd November
11am - 2pm
Kath Locke Centre
123 Moss Lane East
MANCHESTER
M15 5DD
Oldham Baptist Church
11am - 2pm
70-76 Brunswick Street
OLDHAM
OL1 1BT
Friday 23rd November
11am - 2pm
Limelight
1 St Brides Way
Stretford
MANCHESTER
M16 9NW
11am - 3pm
Pendeleton Together Trust
Hornbeam Court
SALFORD
M6 5FT
OTHER LOCATIONS
More options are available here